Here is the latest pics of Sadie. These were taken within a week around July 15, 2001. Remember to click the photos to see an enlarged version. Enjoy!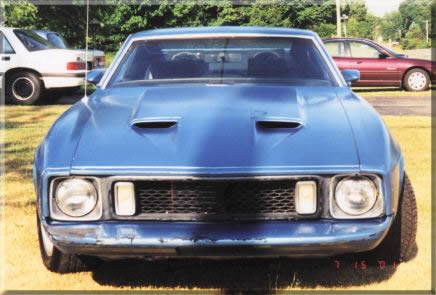 Heres how she looked after I had given her a nice bath. As you can see the grille needs help and my bumper is losing paint. I'm working on fixing all that soon so stay tuned. Thats my shadow there by the way lol.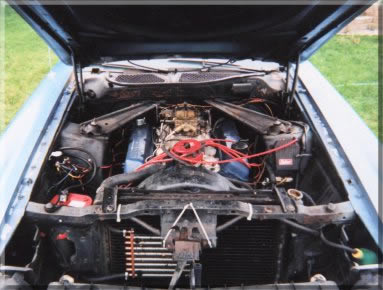 Here's the power behind her. This is the engine that I built. It's a 460 punched .030 over to 466. Its got forged pistons, CJ rods, a Comp 280H cam and Comp springs and lifter kit. Its got ported heads and stainless valves and I'm running a Weiand Stealth intake with a Holley 750 4 barrel. Ignition is from a Mallory Comp 9000 distributor and a Mallory Pro Master coil. Stay tuned for more pics as I continue to clean up underhood and try to tame my wires.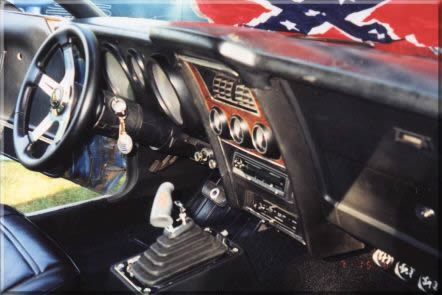 Here is what my dash is looking like now. I've put it all together and its startin to look pretty good now. I modified my radio bezel to make way for a cd player that I wired up nicely. I put a pair of 3 1/2 pioneer 3-ways in the dash replacing the stock single 4x6. I also hooked up my nice set of Polk Audio 6x9s in the rear. This pic shows the new gauges I hooked up recently, but does not show my new seats.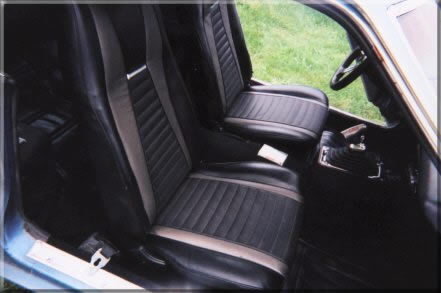 This pic, however, does show my new seats. They are a set of covers from a 71 Mach 1 that I took off and reupholstered to my seat frames. I think they really set it off in there. and they're really nice and comfy too.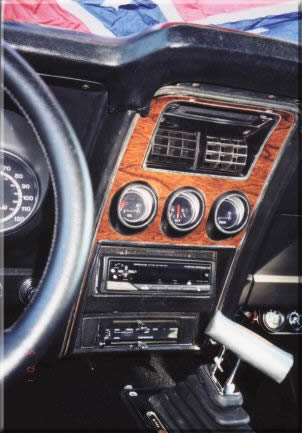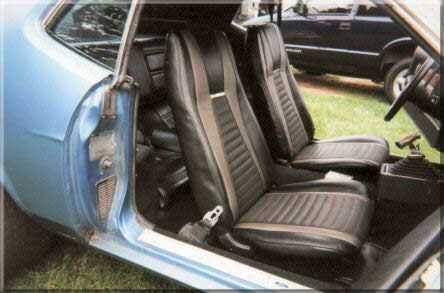 Heres just a couple more views of the new interior. The pic on the left shows a close-up of the dash. The one on the right shows another view of my new seats.
(Click photos to enlarge)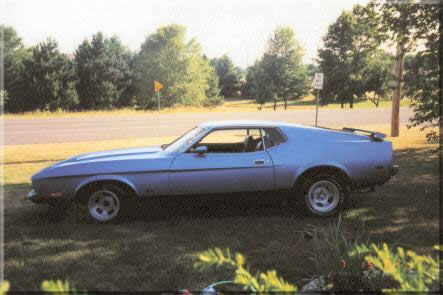 Heres a few of Sadie all clean and prettied up. It looks pretty good I think.
More Pics To Come!